Why Halton Data Center
We are experts at what we do and we understand that all businesses, no matter what size or market focus, demand data security.
Services at Halton Data Center frees up space on your network, and most importantly, lets your IT staff focus on managing the day-to-day support of your business. 
Halton Data Center understands the needs of your business. We focus on delivering truly exceptional service, beyond your expectations, at an affordable price. We know that your businesses no matter what size, has the same data needs as multi-million dollar corporations. 
Experienced leadership team
Antoine Boucher cares about your data. For more than twenty years, Antoine has tackled the strategic and operational challenges of some of Canada's key organizations as they navigated the shifting nature of data security and customer demands.
As companies move to increased cloud storage, these challenges continue to evolve. Seeing businesses struggle with the balance between flexibility and security, Antoine became determined to bring real, cost-effective solutions that let start-ups ramp up with confidence, and open the North American market to more small, mid-sized and international organizations.
Halton Data Center is the culmination of that dream. Bringing the best of hardware and software expertise to customize your data solutions, Antoine and the Halton Data Center team demonstrate their commitment to your success every day. At Halton Data Center, we walk beside you, offering expertise and ideas that expand your capacity, hone your efficiency, increase your agility, and serve your customers seamlessly.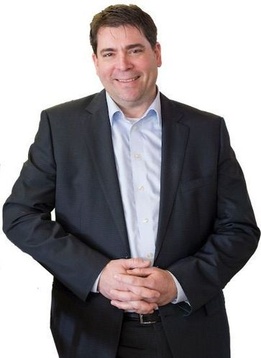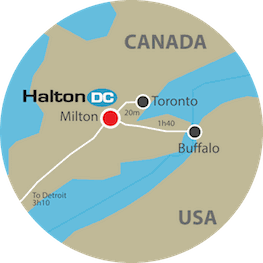 Perfectly situated
We are situated in Milton, Ontario, minutes away from the Toronto International Airport (YYZ) and the Toronto downtown. We are also 1h25 from the Buffalo USA International airport (BUF).

Secure
We own and operate our own data center featuring 3-factor physical security systems with 24/7 camera monitoring.

Reliable
Our state-of-the-art facility provides hyper-fast connectivity, redundant power, and powerful cooling systems, to maximize reliability.

Responsive
We respond to your needs. We listen and propose the best solution for your business. Our service is our pride.